THE OREOUS STORY
About Oreous
After suffering from neck and back pain for year and using over 37 pillows, yes I kept track. I decided to create my own that was luxurious, affordable, comfy, clean, adjustable, and.... PERFECT! It took much longer than I expected, I lost a lot of sleep, and now my back hurts even more because of all the hard work I have put in so you all can have a better night sleep. Once I am able to rest on my Oreous™ pillow all of those pains will go away I am sure. So.. ENJOY, SLEEP, and wake up REFRESHED! That's all I ask.
The Oreous Process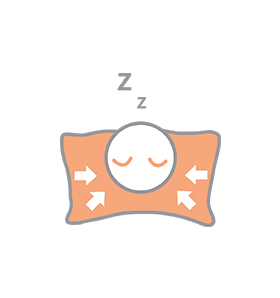 1
Sleep it off
2
Spring it up
3
Wind down
4
Eco friendly
The Oreous Mission
Here at Oreous™ we create products with unprecedented design and craftsmanship that allows you to SLEEP BETTER NOW!
WATCH THE VIDEO
Craftsmanship Meets Technology
If our products don't have the words "never been done before" then we are not doing our job. We are committed to creating products that last, that solve problems, that help you sleep better, and that are pushing the edge of technology in the sleeping space. The products we create will help you feel better and sleep better now!
WATCH THE VIDEO